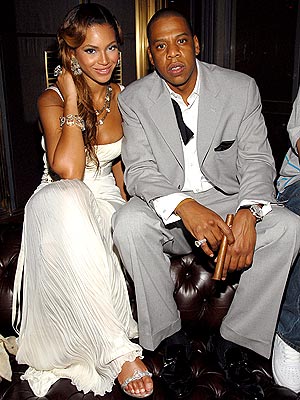 Jay-Z and Beyonce hosted an extravagant affair for their closest friends and family on April 4, and according to published reports, are now a married couple.
A friend of the couple confirmed with People magazine that they are husband and wife. There have yet to be any official confirmations as to the entertainer's marital status. Attendees at the super-exclusive evening party included Kelly Rowland, Michelle Williams, Solange Knowles Gwyneth Paltrow and husband Chris Martin of Coldplay, Beyonce' parents and Jay-Z's mother.


Movers ushered dozens of white orchids, candles and furniture into Jay-Z's Tribeca home earlier in the day and most guests seen were wearing white.
According to reports, none of the guests were allowed to enter the venue with cameras or cell phones. The event was called off earlier on Friday, only to be called back on. Drivers were contracted a mere three days before and were not told what the event was for.

SOURCE:Allhiphop.com