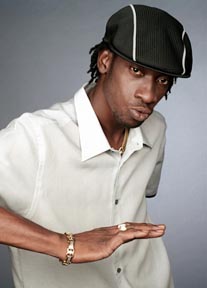 CONTROVERSIAL dancehall deejay, Bounty Killer, was granted bail of $200,000 when he appeared in the Corporate Area Resident Magistrate's Court this morning. Bounty Killer, whose real name is Rodney Pryce, spent two weeks behind bars after being arrested by the Constant Spring Police for beating up his girlfriend.
Police report that while Pryce was being processed he called the woman and threatened her life in their presence.
The complainant, Kadeem Baker, has since told police that she wishes to drop the charges against the artist.
Pryce was ordered to return to court on June 29.
As news spread that Bounty Killer was granted bail his supporters who had gathered on the streets across from the courthouse were visibly happy.
Police had last week told the court that Baker was being intimidated by supporters of the deejay.
However the cops have since arrested and charged her for creating public mischief.
SOURCE