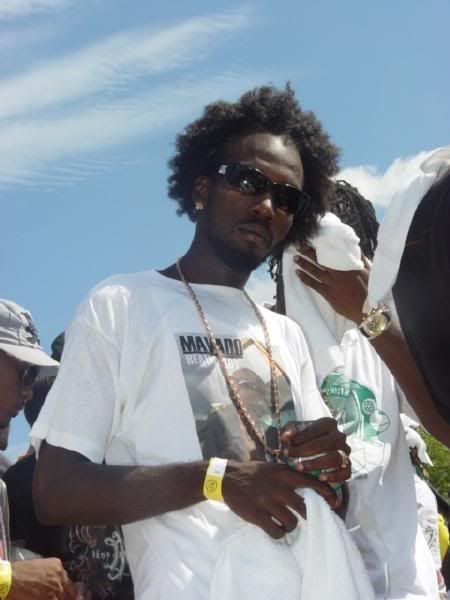 A number of persons appeared in court yesterday, after police responded to a dispute yesterday involving Jamaican reggae artiste Movado and others at the Time Out At The Gap hotel in Barbados. It is reported that around 10 a.m., police were called to a distrubance the Time Out At The Gap hotel, where a reported 20 to 30 people were involved in a brawl. Movado was shedule to perform when members his entourage and people connected to Red Zone Alliance, a Barbadian sound crew, reportedly clashed when a deal over dub plates, a promotional snippet used by DJ's, apparently fell through.
When the bottles and stones stopped flying, a number of people, from both sides, were nursing minor injuries, amid accusations of rock "pelting", belt beating, and blows. Two people from the Mavado camp were taken to the Queen Elizabeth Hospital (QEH) for medical attention.
A woman who identified herself as Movado's girlfriend, angrily expressed disappointment with the hotel security and Barbadian police. "How could people just come in a hotel? You can't come in a hotel and confront guests. There wasn't even security to handle the situation, and the police took long to respond and wouldn't tell me anything."
Lawyer for the Jamaican contingent, Michael Lashley, said police had been "very accommodating".
Red Zone Alliance member Dwayne "Celebrity Face" Gill said the dispute started when the Mavado camp failed to deliver on promised dub plates.
Technorati Cosmos: related links
jamaica
reggae
soca
hiphop
dancehall
caribbean
party
pop
gossip
rumours
Jamaica/