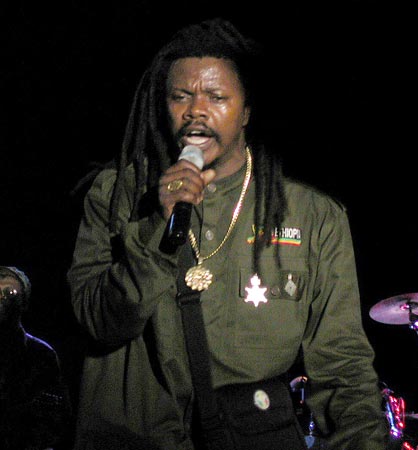 Luciano is billed to hold two shows at the Glamis Arena at Harare Exhibition Park and at the Rainbow Towers in Harare Zimbabwe on October 20 and 21. Top South African reggae-pop outfit Bongo Maffin and local urban groover Sniper will be supporting acts during the two shows.
The Zimbabwe Tourism Authority is facilitating the show, which is being promoted by Shumba Instrumentation. An official from Shumba Instrumentation said Luciano's tour would be a great opportunity for Zimbabwe to play host to various international artistes, a move that would help the country in improving its tourism sector.
The shows are dubbed "Smiles Zimbabwe Splush" and are aimed at promoting Zimbabwe ahead of the World Cup 2010to be held in South Africa.
The official from Shumba Instrumentation went on to say "Once people know that Luciano visited Zimbabwe they would want to come and see the different tourists destinations that the country has on offer. "More artistes would come to perform this side and I believe by 2010 we would have marketed our country well enough".
SOURCE: The Herald