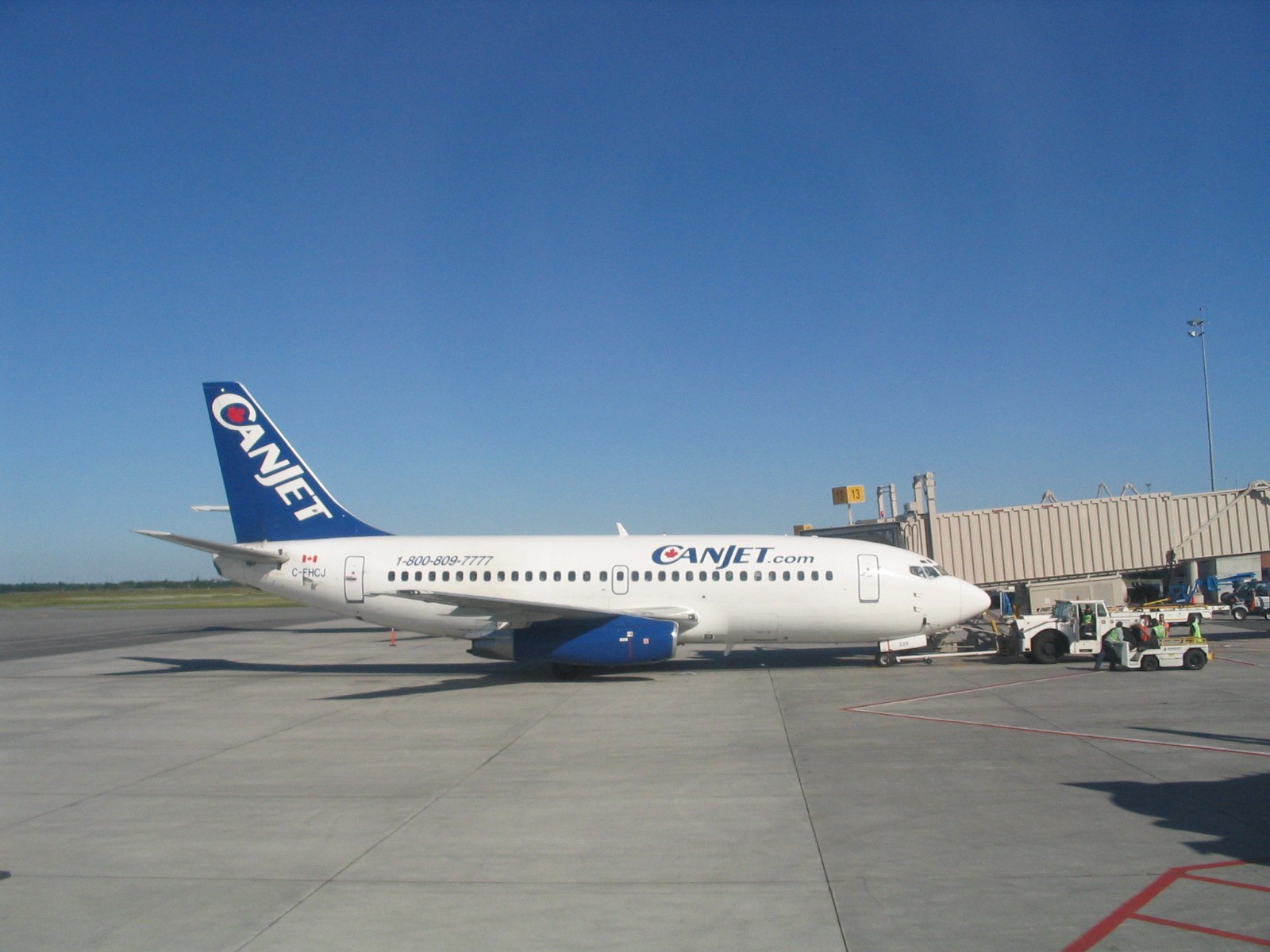 At approximately 10:20 pm, Sunday, April 19, a lone gunman forced his way through security check points at the Sangster International Airport and boarded CANJET flight number 918 destined for Halifax, Canada (a chartered flight) with a scheduled stop in Santa Clara, Cuba.
The gunman held hostage members of the crew (eight in total) and 159 passengers who were on board at the time for a short while, before releasing all passengers and two members of the crew. No member of the aircraft's crew or any passengers has been hurt.
Giving an update, Minister Vaz said that the gunman has been identified and negotiations have begun.
"The situation at this time is improving as the father of the gunman, his family and friends are assisting in the process," Minister Vaz told JIS News at 4:30 this morning.
Minister Vaz described the hijacker as a youngster in his 20s who has "mental challenges." He stressed that the situation is not one of international proportions.
CanJet said the incident aboard Flight 918, which carried 182 passengers and crew, occurred after it made a scheduled landing in the Caribbean tourist resort en route from Halifax, Nova Scotia.
"All passengers have been safely removed from the aircraft, but CanJet crew and the armed man remain on board. Our understanding is that no harm has come to anyone remaining on board and ... there has been no damage to the aircraft," the company said in a statement on its website.
"Our priority at this time is well-being of the passengers and crew who were involved in the incident," said the company, which operates a fleet of Boeing 737 aircraft.
Additionally he informed that the Sangster International Airport is continuing with normal operations as the hijacked aircraft has been isolated. Minister of National Security, Senator Dwight Nelson, is also involved in the negotiations at the airport.
Prime Minister Golding rushed to Montego Bay, last night, after giving a press briefing in Kingston at the Norman Manley International Airport, where he and the Prime Minister of Canada, Stephen Harper landed following the conclusion of the Summit of the Americas in Trinidad and Tobago.

SOURCE : JIS
| | |
| --- | --- |
| | |